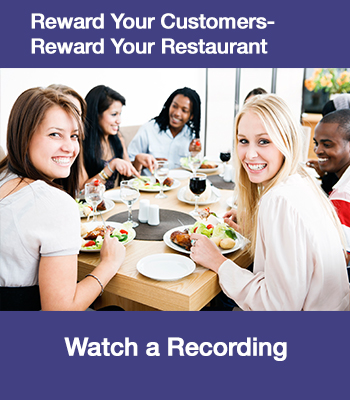 Reward Your Customers Reward Your Restaurant
Fast casual and full-service restaurant operators are utilizing loyalty programs to entice customers to dine more frequently and spend more each visit. With countless loyalty success stories it's no surprise that loyalty programs are one of the industry's marketing trends in 2014.
In this 30 minute webinar, we'll discuss why loyalty programs work and share an inside view of successful programs in restaurants just like yours.We'll also review the key components of a successful loyalty program and tips for getting started with a custom loyalty program for your restaurant.